Cnc Glass Cutting Table Felt Pad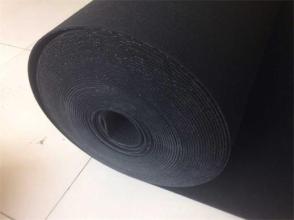 Cnc Glass Cutting Table Felt Pad
1.Quality is Guaranteed and Delivery is Ontime;
2.Superior Service and Lower Price;
3.Specialized Manufacturer
High Quality Glass Cutting Machine Felt
1. Product Information
Glass Cutting Machine Felt, instead of the traditional wool blankets, carpets. Debris produced by cutting glass would not embedded in the pad, easy to clean and protect the glass is not scratched.
Color: Black
Material: Polyester
Weight: 1100g/m2 - 1200g/m2
Thickness: 4mm
Width: 2000mm (Customized)
Length: 50m/Roll (It can depend on customer request)
Features: excellent mechanical properties, fiber difficult to break, wear, aging, lint, long-term
use remains the flexibility and toughness of blankets
2. Design / Structure / Details Pics
If you are not sure which type of material you need, please send us your sample material. ASK FOR YOUR FREE SAMPLE. Shipping and sampling is free of charge worldwide for you to compare.
can be offered for your own installation or with our service. EXACT size in mm is required to verify proper size.
If you have more questions to know ,please contact us .
Tel:
+86-0769-88014625
Phone Number:
+86-
18823852826
Email:
1659590865@qq.com
Web:
www.china-oyea.com
We warmly welcome every customer to send us drawings for making customized product.
Contact with us ,you will get more than what you can !