Mimaki Swivel Blade SPB-0005
Mimaki Swivel Blade SPB-0005,Mimaki Swivel Blade,Mimaki SPB-0005,SPB-0005,Mimaki Blade,Mimaki Blade SPB-0005

OYEA Knives manufactures and supplies a full line of both STANDARD and CUSTOM leather cutting knives and blades. All of our standard leather cutting knives are manufactured to exceed the exa…
Enquire now
Mimaki Swivel Blade SPB-0005
Description:
This blades is suitable for Mimaki CG-FX Series cutting plotters. These blades have an offset value of 0.75mm. These blades are suitable for vinyl up to 1 mm thickness and the backing sheet (liner) should be hard. The pressure range for these blades is 200 - 300 g and the cutting speed should be below 15 cm/s. This is the original Mimaki part (number SPB-0005).

Feature:
The blade for cutting rubber sheet up to 0.8mm thickness. Backing sheet of the rubber should be hard.

Corresponding machine:
CG-FX Series, CG-FXII Series, CG-LX Series, CG-EX Series, CG-60SR, CG-60st, CG90AP, CG-SD Series, CG-45/50/61/101,CF/CF2 Series,CFR-1220



OYEA Knives manufactures and supplies a full line of both STANDARD and CUSTOM leather cutting knives and blades. All of our standard leather cutting knives are manufactured to exceed the exact OEM standards.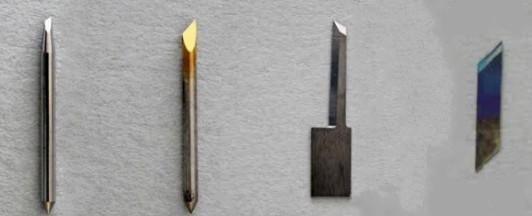 If you have more questions to know ,please contact us .
Phone Number:
+86-
18823852826
Email:
info@china-oyea.com
We warmly welcome every customer to send us drawings for making customized product.

Contact with us ,you will get more than what you can !