Zirconia Ceramic knife Blades And knives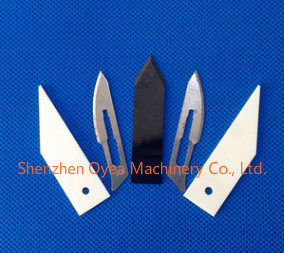 Zirconia Ceramic Blades,Ceramic knife,Ceramic Blades,Ceramic Cutting Blade,zirconium oxide(ZrO2) slitting cutters,ceramic blades,ZrO2 inserts,zirconia knives,ceramic(ZrO2) blades
Enquire now
Zirconia Ceramic knife Blades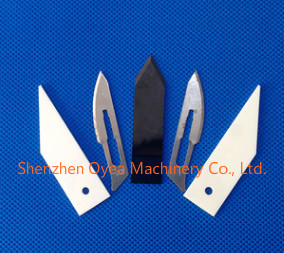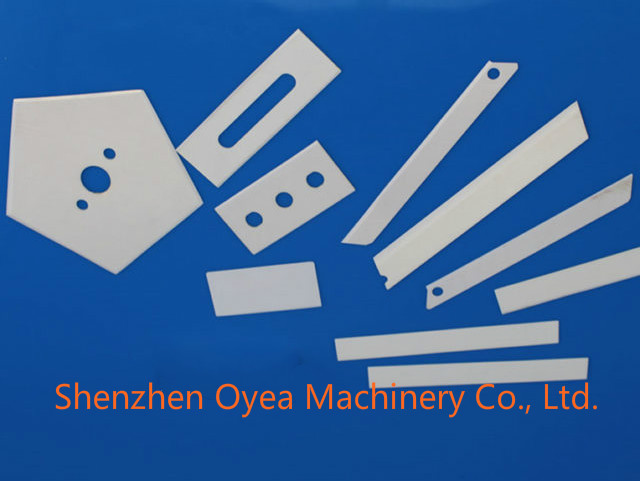 Zirconia ceramic razor slitting blades advantages:
Equal to RC 75
Maximum resistance to corrosion
Protect against static build-up
Better cutting performance in high temperature applications
Offer a low friction coefficient making them ideal for low shock slitting
In the low shock conversion environments ceramic blades can often hold their edge up to 100 times longer than blades made from conventional tool steels.

These zirconia ceramic blades are used for cutting capsules, packaging, rubber, fiber, plastics, film, foil, mat board as well as other products.
If you have more questions to know ,please contact us .
Phone Number:
+86-
18823852826
Email:
info@china-oyea.com
We warmly welcome every customer to send us drawings for making customized product.
Contact with us ,you will get more than what you can !