Carbide Insert Cutter Planer Knifes for DIY Wood Turning Tools,Helical Planer Cutter Head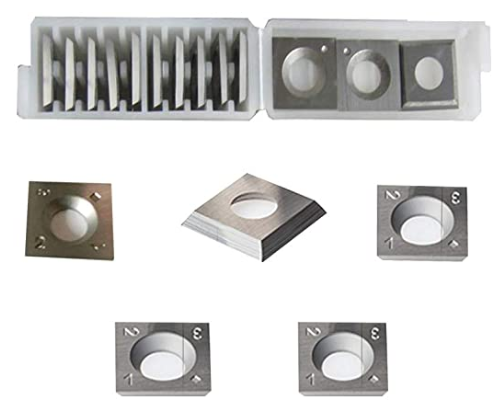 Woodworking Power Tool Parts,Helical Planer Cutter Head,Carbide Insert Cutter,Spiral planer head,Carbide Insert Cutter Planer Knifes,Knifes for DIY Wood Turning Tools
Enquire now
Carbide Insert Cutter Planer Knifes for DIY Wood Turning Tools,Helical Planer Cutter Head
Type:Woodworking Power Tool Parts
Item:TCT Carbide Reversible Planer Knives Blade
Shape: Straight Face,Square,4-Radius Edges
Application:hardwoods and softwoods,HDF, MDF,plywood, chipboard, particle board,etc.
Advantage:
Simple and convenient for operation.
Designed for Carpenter Wood Working Spiral Tools, Helical Planer Cutter Head, DIY Wood Turning Tools,can be used for the heads of your jointer and planer.
These carbide knives are made up of best raw material with advanced machines from High precision design and technology having various grades polished carbide.
Other standard size carbide insert avaliable :
14x14x2-30*
14x14x2-35*
14x14x2-37*
15x15x2.5-30*
15x15x2.5-30*-4R0.5
15x15x2.5-37*
15x15x2.5-37*-4R0.5
15*15*2.5-30°-R150-4R0.5
30x12x1.5-35*
30x12x1.5-35*-4-3*
30x12x2.5-35*
30x12*2.5-35*-4-3*
OYEA
Knives manufactures and supplies a full line of both STANDARD and CUSTOM cutting knives and blades. All of our standard cutting knives are manufactured to exceed the exact OEM standards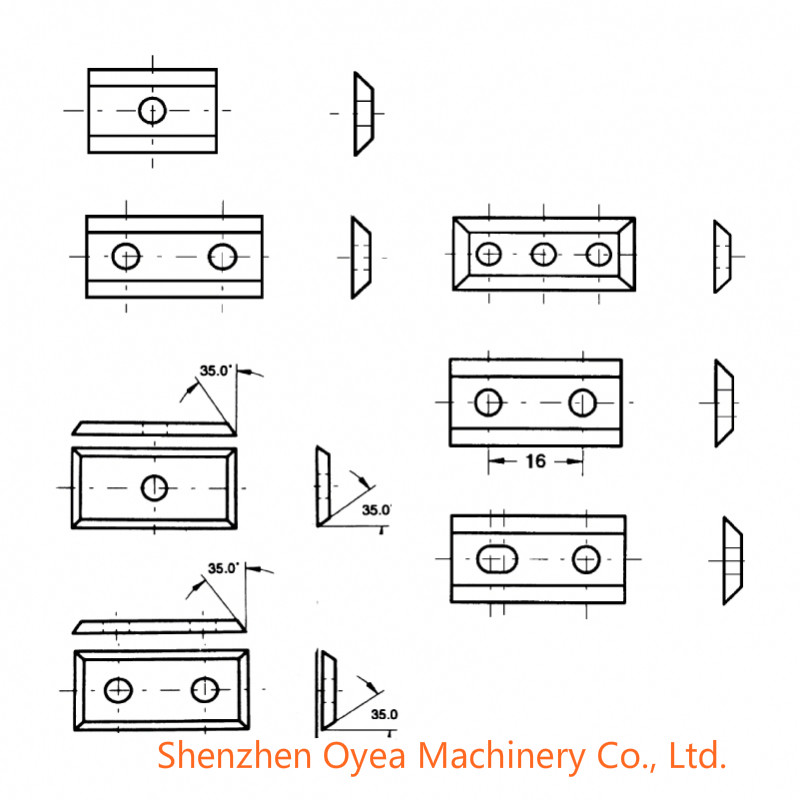 If you have more questions to know ,please contact us .
Phone Number:
+86-
18823852826
Email:
info@china-oyea.com
We warmly welcome every customer to send us drawings for making customized product.
Contact with us ,you will get more than what you can !